Elvis Festival – Collingwood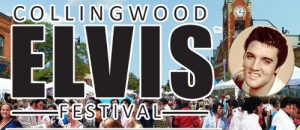 1 Day
Departure:
FRI. JULY 27, 2018
View Flyer

Enjoy a fun-filled musical day at Collingwood's famous Elvis Festival!!!! An internationally recognized festival celebrating fun, great live and original music, and Elvis Presley!
Celebrate the good ol' times, fun and spirit of Elvis! So, don't be cruel, put on your blue suede shoes and join TRIPON on this fun festival where you can let loose with a "whole lotta shaking going on"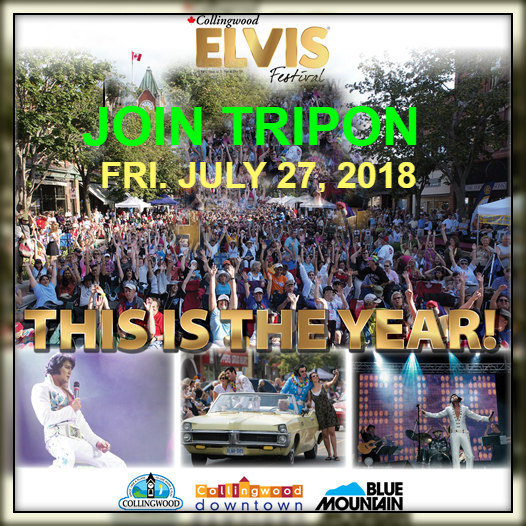 Tour Includes:
Round trip deluxe transportation
Complimentary treats on the bus
Festival of Elvis Presley in Collingwood
Tripon tour guide
H.S.T.
For more info or to obtain our flyer for this tour call our toll free 1 800 387 7097 Ext: 332
COST: $60.00 PER PERSON (H.S.T. INC.)
TERMS & CONDITIONS: Full payment due at time of booking.
Day Trips are Non Refundable