Buffalo NY Shopping trips!!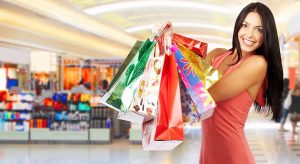 1 DAY
Departure:
SAT. NOV 11 2017, SATURDAY DEC 9 2017, SAT JAN 20 2018, SAT FEB 19 2018, SAT MARCH 24 2018
View Flyer

Come and join the fun with our day trips to Buffalo NY Shopping.
Take advantage of the great SALES and even with our low Canadian dollar you will still save a bundle and have lots of fun with family or friends.
TRAVEL DATES TRAVEL DATES TRAVEL DATESTRAVEL DATES TRAVEL DATES
Sat, Nov 11th, 2017: Fashion Outlets of Niagara Falls
(2 ½ hrs. at the outlets, 1 ½ hrs. at Super-Walmart, plus a 1hr stop at tops /Target)
Sat, Dec 9th, 2017: Walden Galleria Mall (3 hrs. at the Mall, 2hrs at Wal-Mart or Burlington Coat Factory, plus a 1 hour stop at Tops/Target.)
Sat, Jan 20th, 2018: Walden Galleria Mall (3hrs. at the Mall, 1 ½ hrs. at Wal-Mart or Burlington Coat Factory, 1hr stop at Tops/Target.)
Sat. Feb 19th, 2018: (Family Day'): Walden Galleria Mall 1 1/2hrs,
Wal-Mart or Burlington Coat Factory 1 ½ hrs., Fashion Outlets of Niagara Falls 1 ½ hrs., Tops/Target 1 hour stop.
Sat. March 24th, 2018: Fashion Outlets of Niagara Falls
(2 ½ hrs. at the outlets, 1 ½ hrs. at Super-Walmart, plus a 1hr stop at tops /Target) What's Included • One-day shopping trip to Buffalo & Niagara Falls, NY • Round-trip bus transportation on a deluxe highway coach. • Complimentary bottled water on the bus. • All taxes *Out of country' medical insurance is not included*