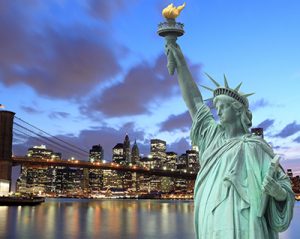 4DAYS/3NIGHTS
Departure:
FRIDAY, MAY 18 2018
Return:
MONDAY, MAY 21 2018
Cost:
QUAD $575.00 P.P. TRIPLE $625.00 P.P. DOUBLE $675.00 P.P. SINGLE $950.00 P.P.
View Flyer

Join us on this fun and exciting bus trip to New York City and capture the distinct life and vibrancy of the Big Apple!!
Enjoy your vacation reward with your family and friends as TripOn will make sure you enjoy a safe and pleasant journey and experience the time of your life in New York City.