New York City "A Taste of the Big Apple" Spring Time!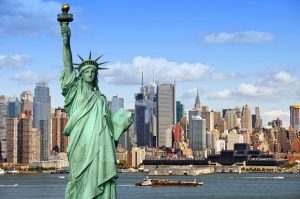 4DAYS/3NIGHTS
Departure:
FRIDAY, APRIL 13 2018
Return:
MONDAY, APRIL 16 2018
Cost:
QUAD $575.00 P.P. TRIPLE $625.00 P.P. DOUBLE $675.00 P.P. SINGLE $950.00 P.P.
View Flyer

Come and join us on a memorable spring tour to New York City where we will visit the Big Apple on our 4-day bus trip from the shining lights of Times Square and Broadway and the fabulous shopping along Fifth Avenue to a stroll through Central Park and a guided bus tour past the Empire State Building, Statue of Liberty, and Ground Zero, you'll have a chance to do it all!