Lancaster PA Amish Country Tour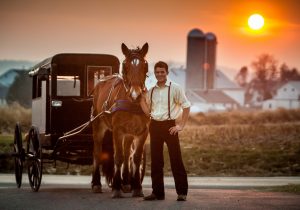 4DAYS/3NIGHTS
Departure:
SUN. APRIL 15 2018
Return:
WED, APRIL 18 2018
Cost:
QUAD $675.00 P.P. TRIPLE $695.00 P.P. DOUBLE $745.00 P.P. SINGLE $975.00 P.P.
View Flyer

Tripon welcomes you to discover new moments to share in Lancaster PA Amish country!!
The Highlight of this tour will be the spectacular presentation of "Jesus" at the beautiful Sight & Sound Theatre.
We also be visiting Hershey/Harrisburg "the Sweetest place on Earth". Lancaster is home to countless culinary delights for you to discover, savor, and remember.